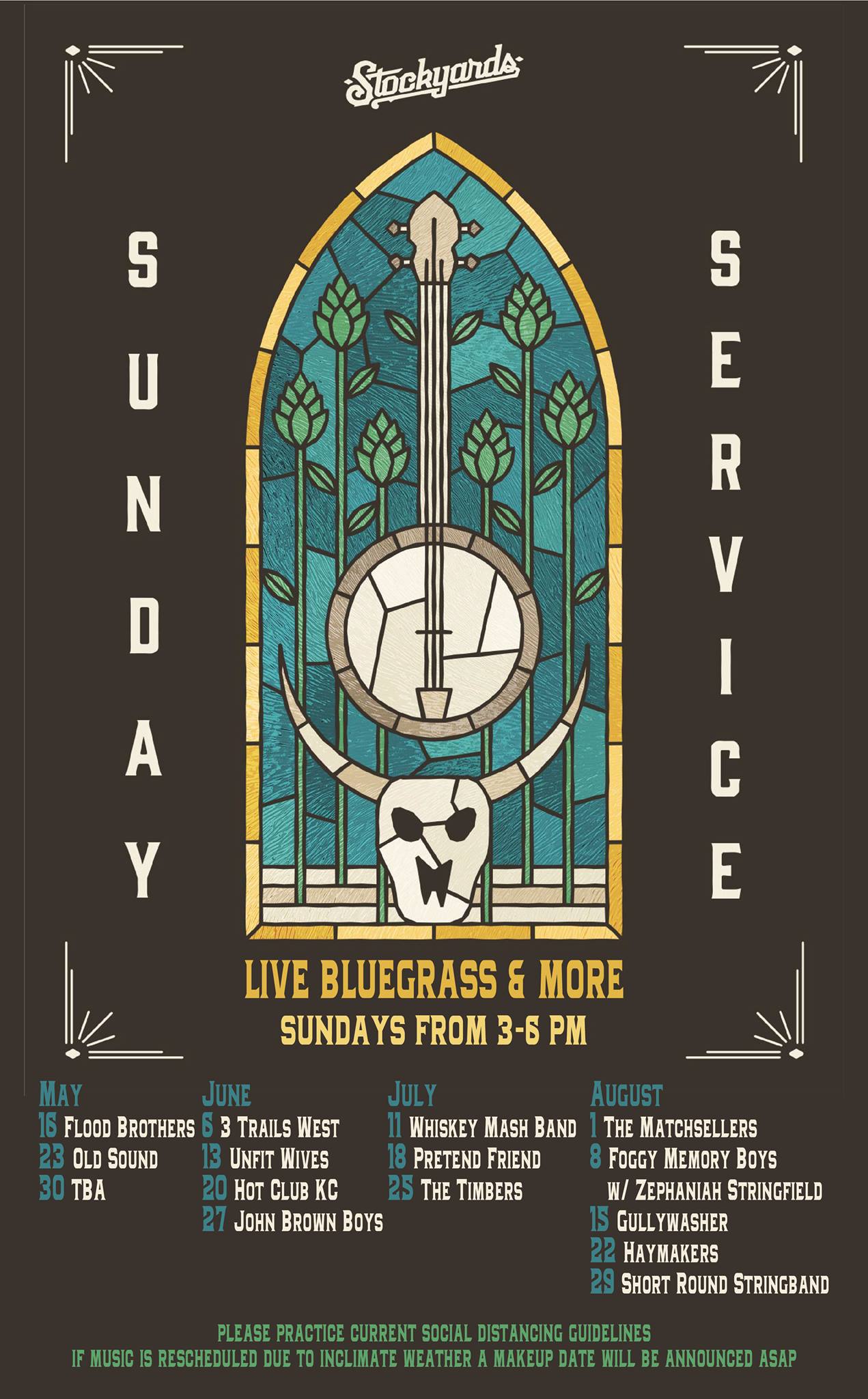 SUNDAY SERVICE
LIVE MUSIC IS BACK!
Sunday, June 6 3-6 PM
The Summer Sunday Service lineup is here!
As of now, Sunday Service will take place outside on the back patio. If music is cancelled because of inclement weather, we will announce it on Facebook and schedule a makeup date ASAP. Look for each Sunday's event page on Facebook for information on that specific show.
We can't wait to get back at it, and are thrilled to have you with us. Pro tip: bring along a lawnchair or two!