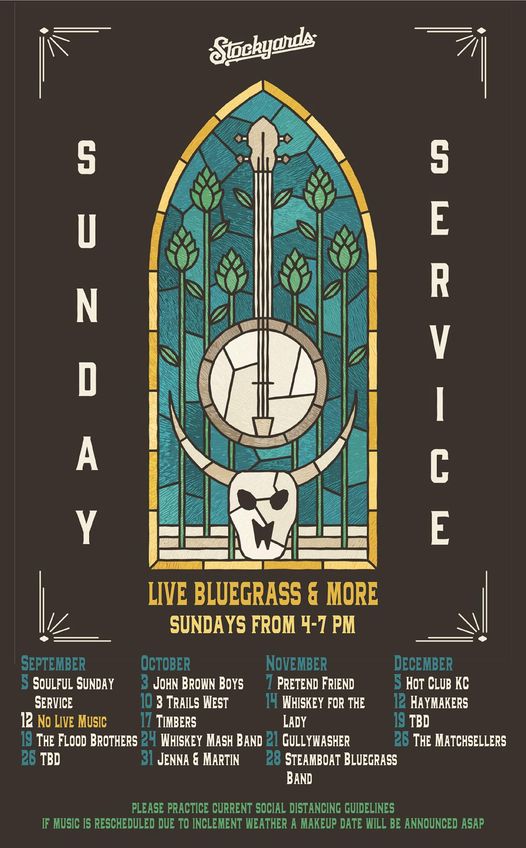 SUNDAY SERVICE
THE FALL LINE-UP
Sunday, September 26 NEW! 4-7 PM
The Fall Sunday Service lineup is here!
Sunday Service takes place outside on the back patio. If music is cancelled because of inclement weather, we will announce it on Facebook and schedule a makeup date ASAP. Look for each Sunday's event page on Facebook for information on that specific show. We are thrilled to have you with us.
Pro tip: bring along a lawnchair or two!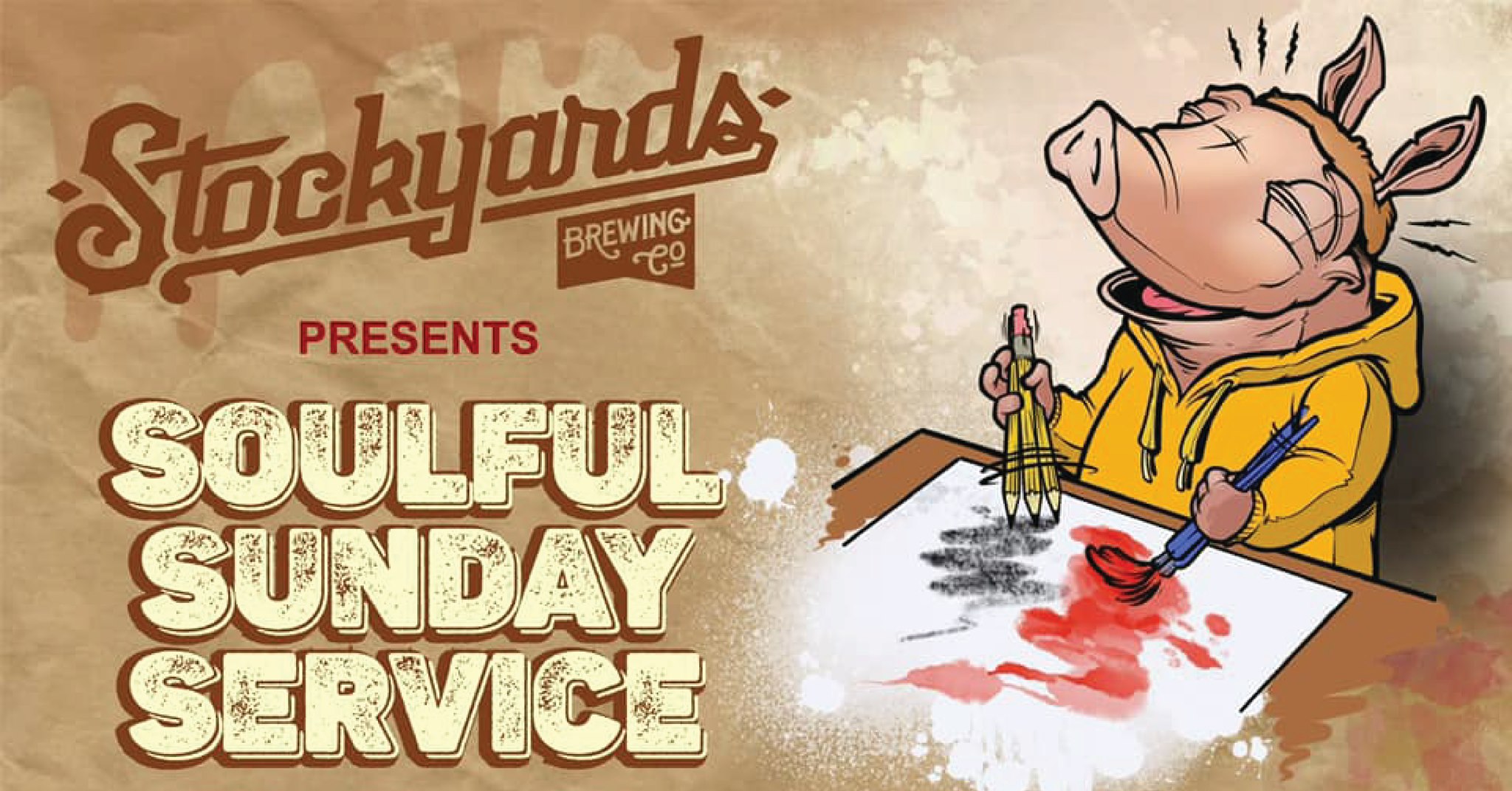 TO BENEFIT CHILDREN'S MERCY
SPECIAL EDITION HONEY & VANILLA BEAN GINGER BREW
Monday, September 27 OPEN HOURS
Earlier this fall, we joined forces in a special Soulful Sunday with Scribe to benefit Art Therapy Programming at Children's Mercy!
Collecting new (unopened) art supplies and raising funds, together we also released a special edition non-alcoholic Honey & Vanilla Bean Ginger Brew. Limited 6-packs are available in the taproom but going fast -- come by the taproom and snag one.